Achieving Excellence: Young Executive School Shines at NJC 2023 Quiz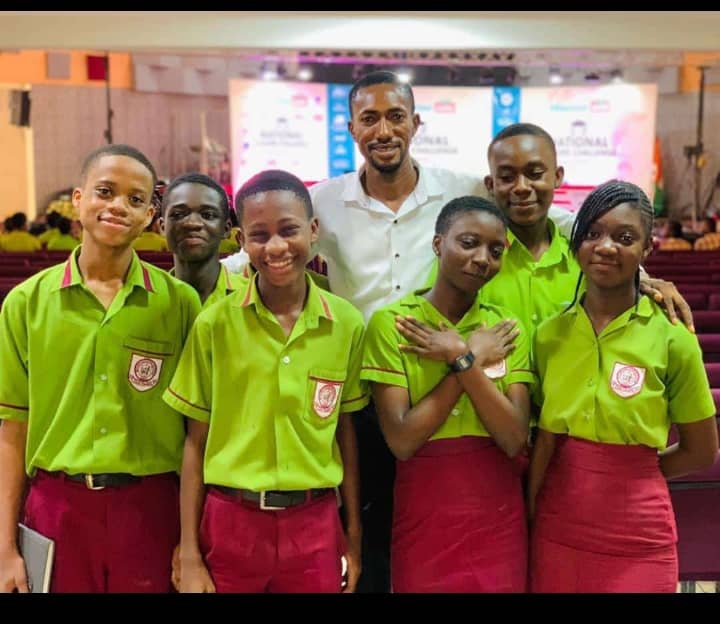 Young Executive School's impressive performance at the NJC 2023 Quiz
The National Juniors Challenge (NJC) is a prestigious quiz competition that brings together talented young minds from different schools. It serves as a platform for students to showcase their knowledge and compete against each other in various academic subjects.
After Young Executive School advanced from the regional competition that took place at Mfantsipim School on 6th May 2023, qualified for the national quiz challenge.
The national challenge commenced on the 5th of June 2023. This year's competition was great and fiery as schools of higher academic status clash to respond to questions from varying subjects.
The NJC competition witnessed the presence of great schools such as Naval Basic School, Newman Preparatory School, Dayspring Mont. School and Young Executive School. Among the participating schools, Young Executive School (YES) gave a tough combat with their exceptional performance and achievements at the NJC 2023 Quiz.
The success of the Young Executive School team at the NJC 2023 Quiz can be attributed to their meticulous preparation and training. The school's educators and coaches dedicated their time and effort to equip the students with the necessary knowledge and skills to excel in the competition. The team underwent rigorous practice sessions, covering a wide range of subjects, including Mathematics, Science, Social Studies, and ICT. The training not only focused on enhancing their academic abilities but also on developing their critical thinking, teamwork, and problem-solving skills.
The outstanding performance of the Young Executive School team at the NJC 2023 Quiz resulted in remarkable achievements. The team demonstrated exceptional knowledge and composure throughout the competition, answering challenging questions with precision and confidence. Their dedication and hard work paid off as they advanced through the rounds, eventually reaching the semi-finals. Their success not only brought pride to the school but also served as an inspiration to their fellow students, showcasing the importance of perseverance, dedication, and a thirst for knowledge.
Young Executive School team's achievements at the NJC 2023 Quiz highlight their commitment to excellence and their ability to shine in academic competitions.  At the end of the incessant competition, Dayspring led Young Executive by a half point to qualify for the next stage.
Check below the scores at the end of the competition.
Do you have an article you would want to be posted on Our Site? Send to admin@sidakonewsroom.com