Check out the 2023 viewer's choice-Best New International Act (BET)Nominees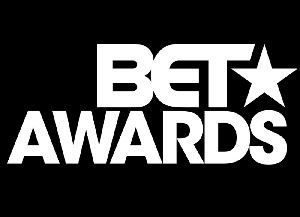 The release of the 2023 viewer's choice for Best New International Act (BET) captures great talents from Africa, Europe, and South America.
The Viewer's Choice Award (also known as Best New International Act ), is an award presented by BET Awards, to honor prominent international artists from around the world yearly. It was first presented to Sho Madjozi in 2019.
The full list of 2023 viewer's choice awards is below:
Paballo Basetsana Mothapo, better known as Pabi Cooper, is a multi-talented performer from South Africa. She is a dancer and musician best known for her platinum-certified hit song "Isphithiphithi," which has had over 3.5 million streams.
Asake, otherwise known as MR MONEY is an Afro-pop and Afrobeat musician from Nigeria. He was born Ahmed Ololade, in the late 1990s and brought up by Yoruba parents in Lagos, Nigeria. He is a singer and songwriter.
Camidoh real name Raphael Camidoh Kofi Attachie (born 21st day of January 1994) is a Ghanaian Afropop/R&B singer, songwriter, rapper, and record producer.
He was born in Aflao in the Volta Region of Ghana and raised by a single mother in Ho, the capital of the Volta Region, Ghana.
Libianca is a Cameroonian musician from Bamenda. She was born in Minneapolis, Minnesota. At the age of 4, she moved to Bamenda together with her mother and brother, back to his parent's homeland. Her father had to stay back in the USA. At the age of 13, she moved back to the USA. She started singing at a young age.
Full List of Best International Act (BET) Nominees- Why Ghanaians are excited?
Werenoi is an up-and-coming artist whose sound is unique and amazing. With a diverse range of influences, Werenoi creates music that blends together elements of R&B, Hip Hop, Soul, Dance, and Pop. Their music is energetic and captivating, drawing in listeners from all around the world. Werenoi has recently released their debut EP "The Art of Being", which has already gained a lot of attention from music lovers around the globe.
Raye is a 25-year-old singer and songwriter from Tooting in London. Born to a Ghanaian-Swiss mother and English Father, Raye began singing in 2014 and at 19 years old, she rose to fame by featuring on Jaz Jones's You Don't Know Me which later peaked at number three on the UK Singles Chart.
Mc Ryan Sp is a popular Brazilian artist/band, better known with the songs: "Vida De Band" , "Bebezinhas Da Facul" , "Ela Vem" .
Maureen, she is a 23-year-old Martinican singer and dancer. She is the rising star of dancehall in Martinique and more precisely of "shatta", a local variant of this Jamaican music where the sounds are hybrid and the bass is predominant. She made her debut as a singer in 2019 thanks to Lijay, the producer of the Blackstane label, by performing the tracks "Joke" and then "Flex". Her hit song "Tic" will be featured in the Mugler Spring Summer 2021 fashion show.
Flo (stylized in uppercase) are a British girl group from London consisting of members Jorja Douglas, Stella Quaresma, and Renée Downer. The group formed in 2019 and signed to Island Records. They released their extended play, The Lead, in 2022. They topped the BBC's Sound of 2023 poll and won the 2023 Brit Award for Rising Star.
Do you have an article you would want to be posted on Our Site? Send to admin@sidakonewsroom.com