Good News: Interview Dates For 2022 Nursing Training out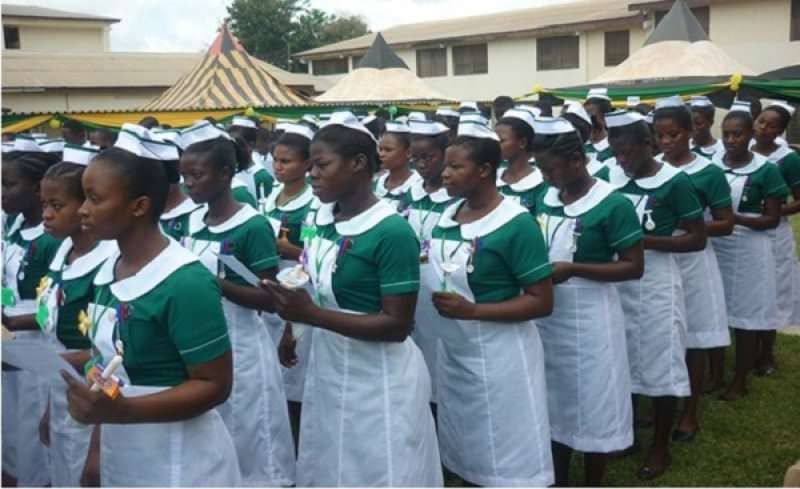 This is good news for all and sundry who applied for 2022 nursing training. Interviews dates for 2022 nursing training out. This reached the public through the Ministry of Health (MoH) in Ghana. 
According to their release, the Ministry of Health per their release has set July 2022 for the interview of all who applied for nursing training.
There were a lot of challenges with the website which is used in applying for the nursing training school but it was worked on and is currently application still ongoing.
Now, applicants who went through successfully with the application and selection stage can wait and later will be invited for the interview at the scheduled date.
Additionally, the Ministry in charge has also designated that applicants and necessary procedures will be posted on their official website. Therefore, applicants are to be alert and check up on their official website for authentic updates.
The Ministry again made it clear that it will give the latest information to qualified applicants with the below information:
Payment of fees and procedures to make payment. All applicants need to confirm admission to the college by paying their fees.

Applicant's admission letters
To get updated, applicants are advised to keep surfing the nursing training website or portal to as not to miss any info.
All qualified applicants should anticipate adequate information on the above by August this year.
It also noted that, after successful admissions, applicants would have the opportunity to pursue numerous health programmes in the Public health training college in the country.
The Health ministry admonishes applicants to visit any of their health training colleges closer to them for aid in filling out the form. Please be aware that incorrect filling of the form will duly affect admission. 
---
---
Lets get interactive on our various groups on social media⇓
Join us on Facebook > > Join Now
Join Sidakonewsroom on WhatsApp > > Join Now
Join us on Twitter > > Join Now
Join us on Instagram >> Join Now