Latest Updates on Teacher Trainee Allowance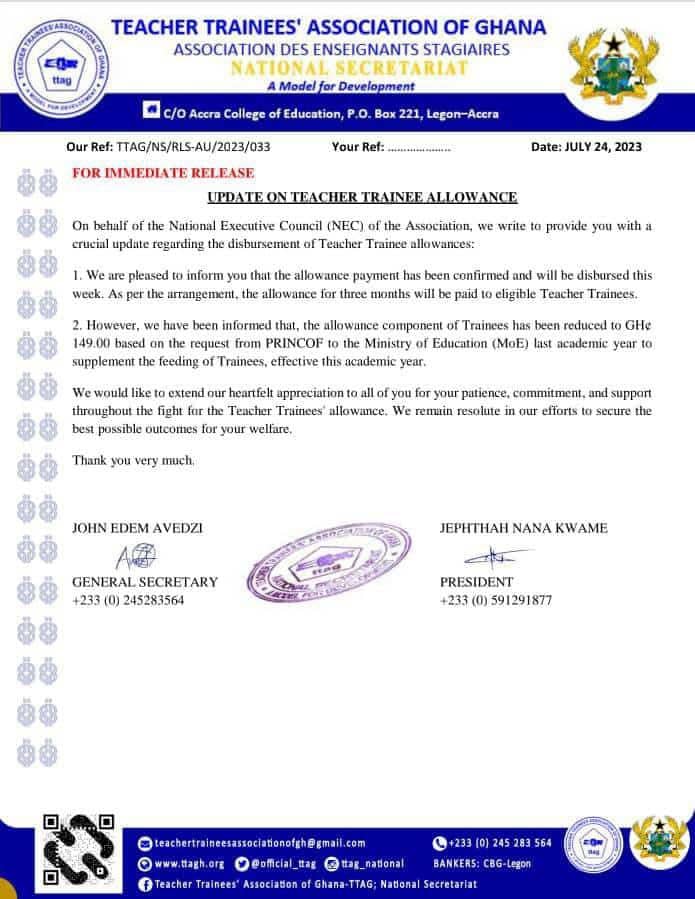 In regard to the payment of the Teacher Trainee allowance, the National Executive Council (NEC) of the Association has lately released an important update. The following details were disclosed by the NEC in a formal statement issued on July 24th, 2023:
The long-awaited allowance payment has been officially approved and will be distributed this week. Many Teacher Trainees who had been waiting impatiently for the allowance are relieved to hear this news.
The payment schedule has slightly changed, nevertheless. The trainees' allowance component has been lowered to GHc 149.00. Based on a request PRINCOF made to the Ministry of Education (MoE) during the previous academic year, this modification was made. The reduction will take effect at the beginning of the current academic year and is intended to augment Trainees' food.
Despite these cuts, the NEC would like to thank all teacher trainees for their patience, commitment, and support in the struggle to have the teacher trainee payment reinstated. The NEC promises Trainees that they will keep working hard to achieve the best results for their well-being.
As a result of this update, Teacher Trainees all throughout the nation will feel much-needed comfort because they will soon get their stipend payment.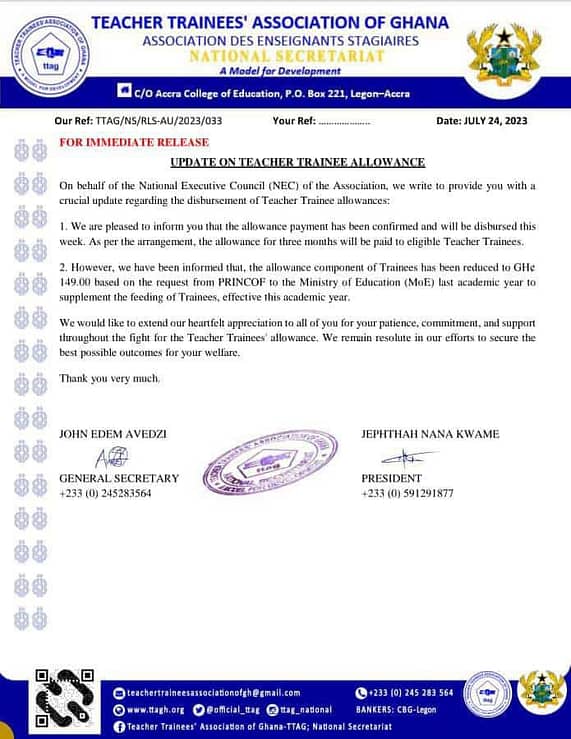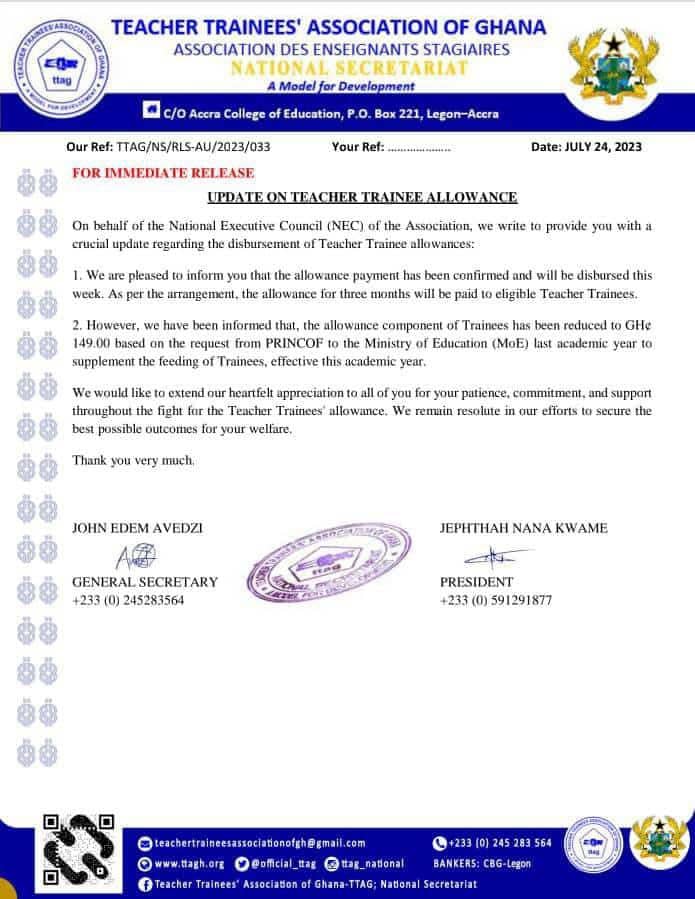 Do you have an article you would want to be posted on Our Site? Send to admin@sidakonewsroom.com