Online Admission Portal For Senior High Schools In Ghana
Online Admission Portal For Senior Hig Schools In Ghana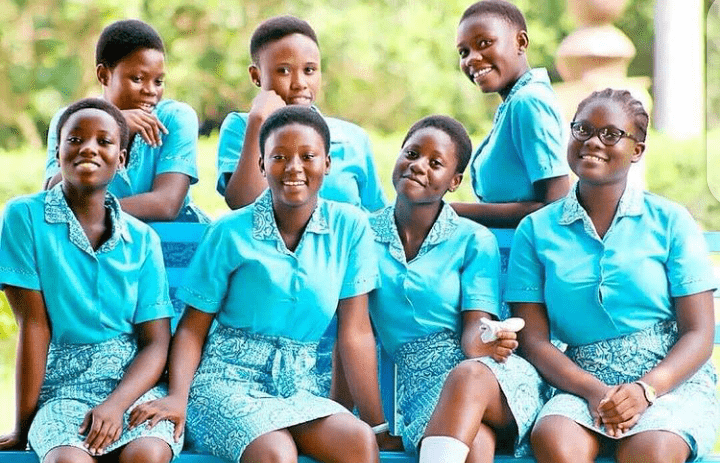 Discover an easy online admission portal for senior high schools in Ghana. The Computerised School Selection and Placement system under the auspices of Ghana Education Service has released SHS placements for JHS graduates.
Many students are excited about the release whiles others aren't happy with the school they were placed. Meanwhile, the re-opening is on the 20th of February and most parents and guardians are rushing to various schools for admissions for their wards.
But, it will be shocking to get rejected or bounced when you get to certain schools and are asked to come back and have your admission process online. This is a new system some schools have enrolled to help parents and the school as well.
The online portal for admission will to just help save parents and students from journeying to the school but it will help reduce stress. The following can be done with the admission portal:
Access and download admission letters and forms
CSSPS enrollment form
Prospectus
School rules and regulations
Computerized School Selection and Placement System – CSSPS
Examine SHS Placement by visiting the CSSPS Checking Portal. If CSSPS places you in one of these SHS in Ghana, go ahead and download the school admission letter online, print it out, fill it out with your information, and give a copy to the school administration.
Successful applicants must use the Senior High School – SHS Online Students Admission Portal and report to the school on the day specified by GES, NOT to the school's grounds for any admission process.
Courses/Programmes at Ghana's SHS
In Ghana, every second-cycle institution offers a variety of courses that can be used to earn the West African Senior Secondary Certificate (WASSCE).
Programmes
General Science
Business
Home Economics
General Arts
Technical
Agriculture Science
Visual Art
These core subjects are required for all SHS 1 students:
English Language
Mathematics
Integrated Science
Social Studies
How to Use the Online MySHS Admission Portal
Here is how to download my Online SHS Admission form and Letter by following the procedures;
Go to URL: www.myshsadmission.com
Tap to Select your School from the list of schools
Enter your JHS Index Number
Tap Login
NB: A welcome message will pop up with your full name. This message is an alert a processing fee would be charged before you proceed.
Tap on "Continue to Payment" to begin the payment of the processing fee.
Enter the details of the person making the payment and Tap "Pay Now"
Select the mode of payment (Debit/Credit Card or Mobile Money)
Enter Card Details or Mobile Money
Note the Amount to be charged
Tap Confirm
A token would be sent to your number, check your message and enter it in the box, and be patient as this may take a little longer.
Click Authorize
Enter your mobile money PIN, and answer YES for the amount to be debited
After successful payment, enter your JHS Index Number
Tap log in to access your Dashboard
Tap on "Complete Personal Records Form"
Fill in all fields required with your personal details.
Tap "Save Records" to access your admission letter and other documents
Verify your details, edit if necessary, and access your admission letter, prospectus, undertaking, and medical form
Complete these forms and take them along when school reopens. Congratulations on your admission
Instructions for Newcomers
Students are to undergo a physical examination to ensure that they are in the prescribed attire, hair trimmed according to school regulations etc. at the school gate.
Students especially boarders are to report to the Senior Housemaster and Senior Housemistress or their assistants for their Kit-list to be inspected.
Each student would be allocated to a house of residence after going through a registration process. Day students are obliged to undergo the registration process to be affiliated with a house.
Students are advised to keep their registration receipts which will be used for the collection of items from the school's store.
Borders are obliged to report to their houseparents for registration and dormitory allocation.
Boarders are to report to the Senior Housemaster and Senior Housemistress for the allocation of tables in the dining hall.
Under no circumstance should a student give pocket money or any personal items to a senior for safekeeping. Such monies should be kept with their house parents.
Guidelines for Subsequent Arrivals
Students are to report to their House-parents for registration immediately upon arrival.
Boarders are to report to the Senior Housemaster and Senior Housemistress for table allocation.
My SHS Online Admission
Here is the list of Senior High Schools (SHS) on the www.myshsadmission.com Online Admission Portal
Abutia Sensor Hugh Technical School (ABUTIA TET)
Asanteman Senior High School (ASASS)
Asukwakwa Senior High School (ASUSEC)
Ave Senior High School (AVESCO)
Bishop Herman College (BIHECO)
Bueman Senior High School (BUSEC)
EPC: Mawuko Girls Senior High School (MAWUKO)
EP Technical And Vocational Institute
Dogli Memorial Technical Institute (DOTECH)
Kpando Technical Institute (KPANTECH)
Kpeve Senior High Technical School (KPLSTECH)
Lekkebi Seine High School (LESEC)
Mafi Kimose Sendor Tigh Technical School (MARSTECH)
Mawuli School (MAWULI)
Mfantsipim School Cape Coast (BOTWE)
Nkonya Senior High School (NKOSEC)
Nkwanta Community Senior High Technical School
Nkwanta Senior High School (NKWASEC)
Okajakrom Senior High Technical School (OKASH-TECH)
OLA Girls Senior High School, Ho (OLAGISS)
Peki Senior High School (PESCO)
Peki Senior High Technical School (PESTECH)
Presbyterian Boys' Secondary School Legon (PRESEC)
Sokode Senior High Technical school
Paul's Senior High School. Asakraka-Kwahu (PASCO)
Tapaman Senior High School (TASTECH)
Three-Town Senior High (TTSHS), Denu
Vakpo Senior High Technical School (VASTECH)
Vakpo Senior High School (VASEC)
Wesley Girls' High School (WEYGEYHEY)
Worawora Senior High School (WORASEC)
Ziope Senior High School (ZIOSEC)
Contact myshsadmission help
Telephones: +233 (0)50 632 6332 | +233 (0)20 991 4673
Website: www.myshsadmission.com
Do you have an article you would want to be posted on Our Site? Send to admin@sidakonewsroom.com