Posting for GES staff returning from study leave out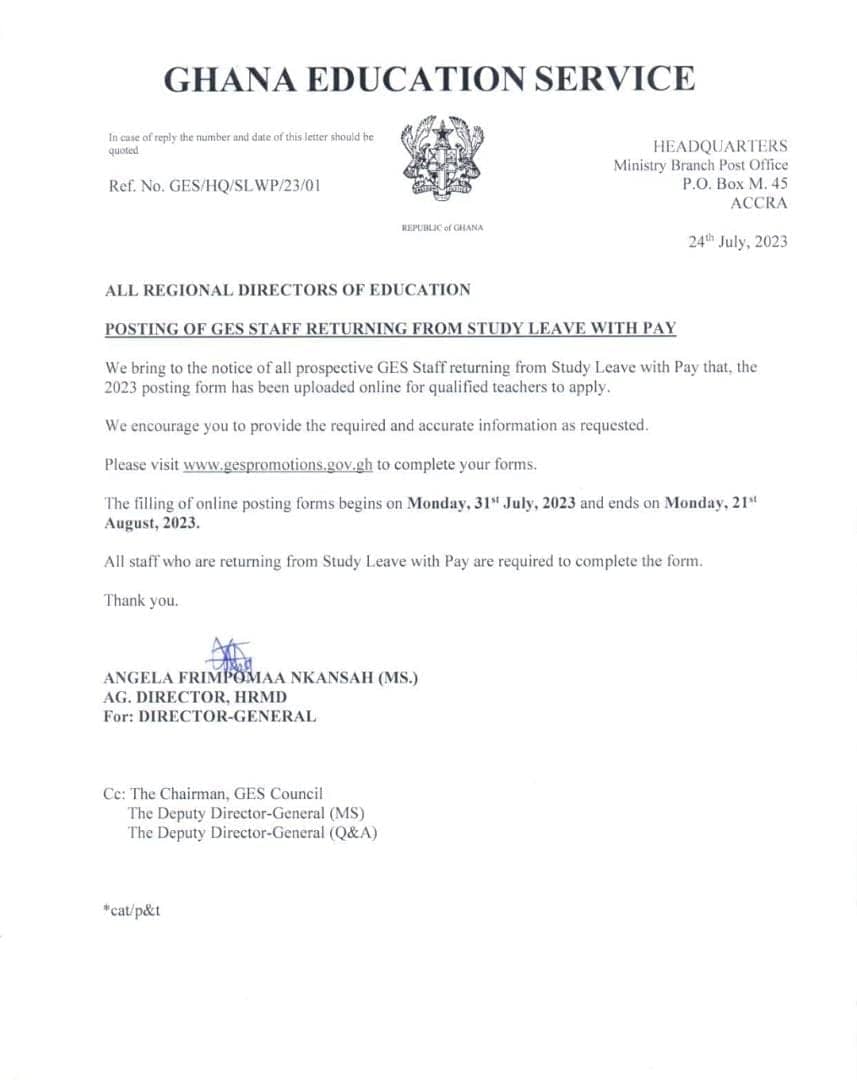 The Ghana Education Service (GES) has made an official announcement about the posting of its staff returning from study leave with pay. According to the communique which was dated July 24th 2023, teachers who qualify to be posted can access the form online.
The management of GES conscientize staff to provide the required and accurate information on the form to be filled. To access the form, kindly visit GES promotion portal or check How to apply or check on the GES Promotion Portal to complete the forms.
The filling of the online posting forms commences on Monday, 31st July 2023 – Monday, 21st August 2023.
All staff who are returning fro study leave with pay are required to complete the form.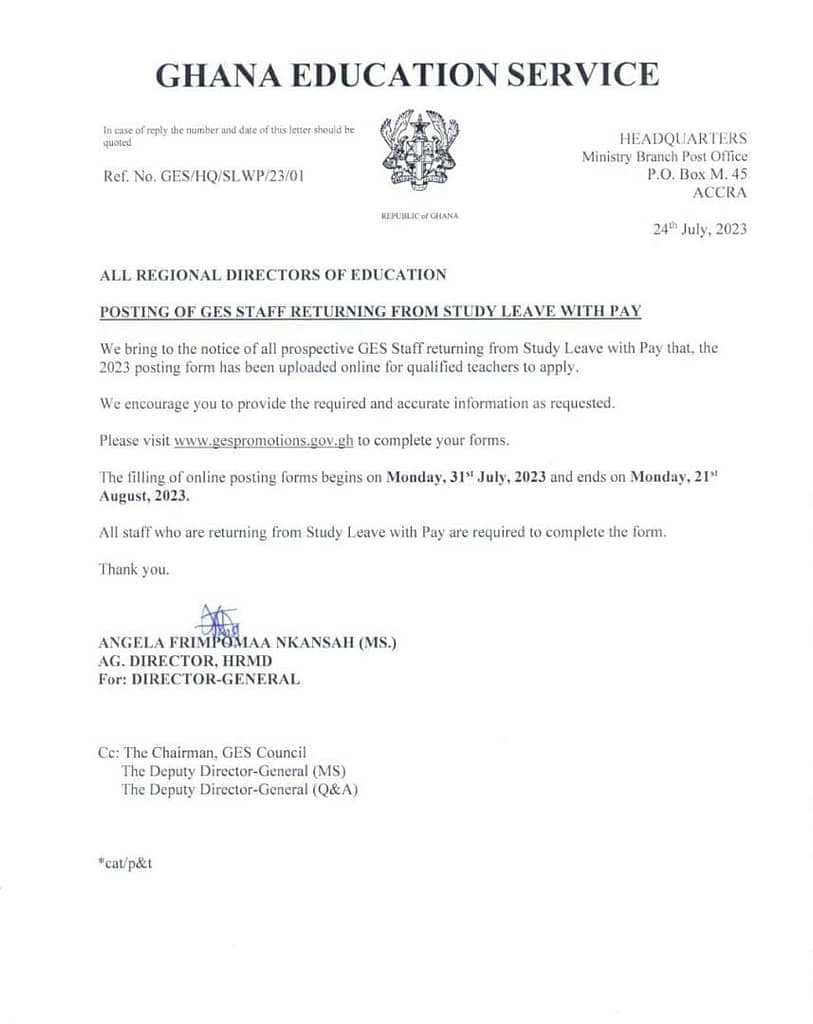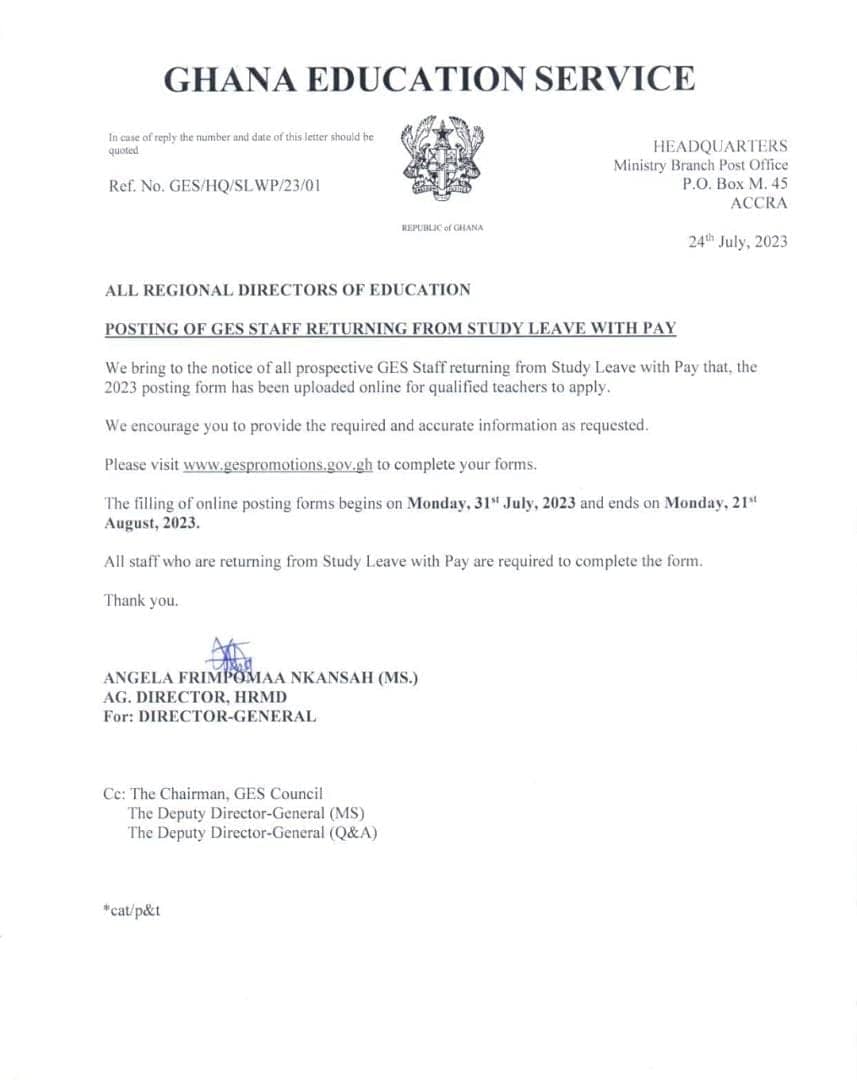 Do you have an article you would want to be posted on Our Site? Send to admin@sidakonewsroom.com